Nuclear Medicine Technologist - Casual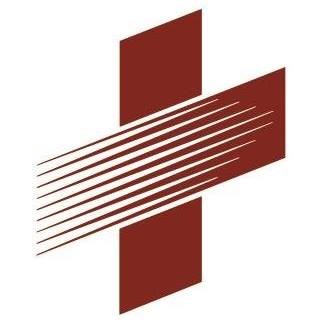 St. Francis Regional Medical Center
Shakopee, MN, USA
Posted on Saturday, November 18, 2023
Number of Job Openings Available:
1
Date Posted:
November 15, 2023
Department:
46006106 Radiology
Shift:
Day/Evening (United States of America)
Shift Length:
8 hour shift
Hours Per Week:
0
Union Contract:
SEIU-8-St Francis Technical
Weekend Rotation:
Other
Job Summary:
Performs diagnostic imaging in Nuclear Medicine areas as directed by providers and or radiologist, providing timely and quality service to patient. Follows Department policies for using radioactive materials to maintain a safe, efficient and economical environment. Interacts with patients to welcome, explain and respond to questions and concerns during and following the procedure.
Key Position Details:
Casual position at St. Francis Regional Medical Center
Department hours are Monday - Friday, lab closes at 5pm
Weekend call rotation
Job Description:
Principle Responsibilities
Complete procedures in compliance with physician orders and department guidelines

identifies patient with two identifiers.
Documents accurately all needed aspects of the procedure.
Observes and communicates with patient, responding to needs.
Maintains safe patient environment in procedure area.
Safely manages and administers radioactive materials following policies of Nuclear Medicine department and Minnesota Department of Health.

Performs procedures with high degree of accuracy

Demonstrates appropriate knowledge of all diagnostic equipment.
Maintains work knowledge and competence.
Gathers all relevant information to assist in interpretation of images.
Verifies all imaging has appropriately transferred to imaging storage and retrieval system.

Provides accurate clerical function

Uses Excellian (electronic medical record).
Understands the Enterprise Medical Imaging/Picture Archiving Communication System.
Ensures all documentation is complete post procedure.

Communicates with supervisor and team

Reports problems, issues or ideas.
Provides assistance, ideas and information to support the work of others.
Other duties as assigned.

Job Requirements
Vocational or Technical Training graduate of an accredited School of Nuclear Medicine Technology required or
Vocational or Technical Training graduate of an accredited School of Radiologic Technology required
Less than 2 years in Nuclear Medicine technology required or
Less than 2 years new graduate of an accredited Nuclear Medicine Technology program required
BLS Tier 1 - Basic Life Support - Multisource required upon hire
Registered Technologist - Nuclear Medicine Technology Certification Board (NMTCB) NMTCB upon hire required or
Registered Technologist - Nuclear Medicine Technology Certification Board (NMTCB) Registry eligible upon hire required and
Registered Technologist - Nuclear Medicine
Technology Certification Board (NMTCB) Must become registered within 1 Year required

Physical Demands
Medium Work*:
Lifting weight Up to 32 lbs. occasionally (*Allina Safe Patient Moving Policy), Up to 25 lbs. frequently