Sterile Processing Technician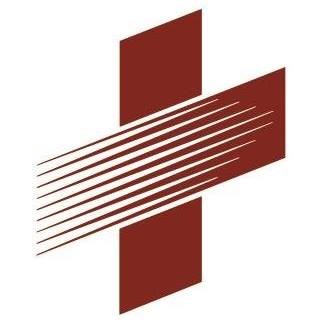 St. Francis Regional Medical Center
Operations
Shakopee, MN, USA
Posted on Thursday, November 9, 2023
Number of Job Openings Available:
1
Date Posted:
November 08, 2023
Department:
46005650 Sterile Processing
Shift:
Day/Evening/Night (United States of America)
Shift Length:
Variable shift length
Hours Per Week:
40
Union Contract:
SEIU-8-St Francis Technical
Weekend Rotation:
Other
Job Summary:
Allina Health is a not-for-profit health system that cares for individuals, families and communities throughout Minnesota and western Wisconsin. If you value putting patients first, consider a career at Allina Health. Our mission is to provide exceptional care as we prevent illness, restore health and provide comfort to all who entrust us with their care. This includes you and your loved ones. We are committed to providing whole person care, investing in your well-being, and enriching your career.
Key Position Details:
SEIU Service contract.
Weekend, Holiday, and on-call requirements per department need.

Day, evening, night shift requirements per department need.
Job Description:
Provides sterile equipment and supplies to surgery and other departments as required. This work includes decontamination, cleaning, sterilization and processing of supplies and equipment, following guidelines from federal and state agencies, manufacturer and hospital infection control.

Principle Responsibilities
Demonstrates skill in preparation of surgical instruments
• Performs decontamination, assembly and sterilization of surgical instrumentation per department policy and procedures.
• Assures instruments are clean and free of foreign matter in preparation for
• sterilization.
• Assembles instrument sets and trays accurately.
• Packages and labels items for correct sterilization method.

Performs work following safety standards and protocols
• Follows infection control guidelines when working in decontamination.
• Demonstrates appropriate use of washers/disinfectors, ultrasonic machine, high level disinfection and other department equipment.
• Operates sterilizers safely, documenting loads according to standards.
• Processes and interprets biological controls and tests per guidelines, documenting for each procedure.
• Reports potentially unsafe situations and malfunctioning equipment to supervisor or Lead.
• Conducts quality assurance checks on all required equipment per department guidelines.

Provides support for Case Carts, Sterile Core and other areas as assigned
• Pulls cases for next day, add-on and emergency procedures accurately.
• Completes the appropriate paperwork for compliant charging and billing of case.
• Follows tasks assignment list when working in the sterile core.
• Responds to urgent requests with accuracy and efficiency.

Other duties as assigned.



Required Qualifications
Must be 18 years of age with education and/or experience needed to meet required principle competencies as listed on the job description

Preferred Qualifications
High school diploma or GED
Experience in Sterile Processing or Vocational/Technical training/education in Instrument Specialist, Central Supply, or Surgical Technology

Licenses/Certifications
Must meet at least ONE of the requirements below:
◦ Certification from the Certification Board for Sterile Processing and Distribution (CBSPD) within 18 months of hire
◦ Certified Registered Central Service Tech (CRCST) Certification within 18 months of hire

Physical Demands
Medium Work:
Lifting weight Up to 50 lbs. occasionally, Up to 25 lbs. frequently