Telemetry Unit Coordinator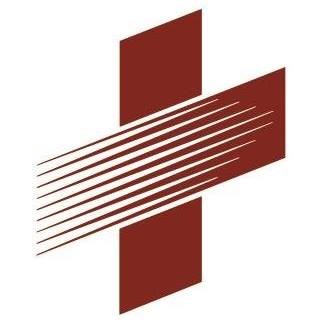 St. Francis Regional Medical Center
Shakopee, MN, USA
Posted on Tuesday, November 7, 2023
Number of Job Openings Available:
1
Date Posted:
November 06, 2023
Posting Expiration Date:
November 14, 2023
Department:
46003209 Patient Care Support Services
Shift:
Permanent Nights (United States of America)
Shift Length:
12 hour shift
Hours Per Week:
30
Union Contract:
SEIU-4-St Francis Service and Maintenance
Weekend Rotation:
Every 3rd
Job Summary:
The Health Monitoring Coordinator monitors telemetry rhythms and related equipment and performs a wide variety of unit coordination and compliance related functions to facilitate and support the unit's operations.
Key Position Details:
0.75 FTE;

12-hour

shifts (7pm-7:30am); Every third weekend rotation to include Friday, Saturday and Sunday.

Telemetry tech experience preferred.
Job Description:
Principle Responsibilities
Monitors telemetry rhythms and Oxinet equipment.

Correctly identifies rhythms and measures electrocardiogram (ECG) intervals.
Communicates with RN staff of any change in telemetry or oxinet.
Manages telemetry equipment (cleaning, log repairs, box counts).

Performs coordination activities for the unit.

Prioritizes work to meet healthcare providers requests.
Completes Admission/Discharge/Transfer (ADT) functions per Excellian (electronic medical record) Workflow.
Enters accurate accommodation codes and patient billing charges into Excellian.
Maintains organized reports as delegated.
Updates provider consults throughout the shift.
Ensures work stations environment meets standards for cleanliness, safeness and presents a professional atmosphere.
Orders, validates and stores supplies and patient education materials.
Performs filings, mail and email distributions, copies, scanning and faxing functions per unit protocol.
Assembles and organizes patient charts.

Delivers excellent customer service and communications to patients.

Answers phones and call lights in a timely manner, forwarding calls or information to the appropriate staff.
Demonstrates courteous, responsive and timely communication with customers .
Communicates with the Healthcare team and leaders to ensure effective working relationships.

Other duties as assigned.

Job Requirements
Must be 18 years of age with education and/or experience needed to meet required functional competencies as listed on the job description, and High school diploma or GED preferred
Associate's or Vocational degree Health Unit Coordinator preferred
0 to 2 years as a Health Unit Coordinator (HUC), Certified Nursing Assistant (CNA), Certified Medical Assistant (CME), or Licensed Practical Nurse (LPN)
Current Basic Identification ECG, required to pass test within 90 days

Physical Demands
Light Work:
Lifting weight Up to 20 lbs. occasionally, Up to 10 lbs. frequently