MRI Technologist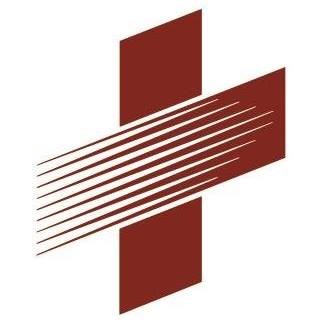 St. Francis Regional Medical Center
Software Engineering
Shakopee, MN, USA
Posted on Tuesday, November 7, 2023
Number of Job Openings Available:
1
Date Posted:
November 06, 2023
Department:
46006106 Radiology
Shift:
Permanent Nights (United States of America)
Shift Length:
8 hour shift
Hours Per Week:
40
Union Contract:
SEIU-8-St Francis Technical
Weekend Rotation:
Other
Job Summary:
Allina Health is a not-for-profit health system that cares for individuals, families and communities throughout Minnesota and western Wisconsin. If you value putting patients first, consider a career at Allina Health. Our mission is to provide exceptional care as we prevent illness, restore health and provide comfort to all who entrust us with their care. This includes you and your loved ones. We are committed to providing whole person care, investing in your well-being, and enriching your career.
Key Position Details:
Position will be scheduled for 11p - 730a Sunday - Thursday
Includes premium 3rd shift differential
Will include holiday rotation
Job Description:
Performs diagnostic radiological imaging, as defined by the location of department. These procedures would be as directed by providers or radiologist, providing timely and quality service to patients. Follows Imaging Department policies to maintain a safe, efficient and economical environment. Interacts with patients to welcome, explain and respond to questions and concerns during and following the procedure. See additional job description details for modality specific information.

Principle Responsibilities
Completes procedures in compliance with physician orders and department guidelines
• Identifies patient with two identifiers.
• Documents accurately all needed aspects of the procedure.
• Observes and communicates with patient, responding to needs.
• Maintains safe patient environment in procedure area.

Performs procedures with high degree of accuracy
• Demonstrates appropriate knowledge of all diagnostic equipment.
• Maintains work knowledge and competence.
• Gathers all relevant information to assist in interpretation of images.
• Verifies all imaging has appropriately transferred to imaging storage and retrieval system.

Provides accurate clerical function
• Uses Excellian (electronic medical record).
• Understands the Enterprise Medical Imaging/Picture Archiving and Communication System.
• Ensures all documentation is complete post procedure.

Communicates with supervisor and team
• Reports problems, issues or ideas.
• Provides assistance, ideas and information to support the work of others.

Other duties as assigned.
Required Qualifications
Vocational or Technical Training graduate of accredited School of Radiologic Technology program
0 to 2 years medical imaging experience in Computerized Tomography (CT), Magnetic Resonance Imaging (MRI), Interventional Radiology (IR), or Mammography

Licenses/Certifications
Registered Technologist - The American Registry of Radiologic Technologists (ARRT) required must be registered upon hire
Mammography advanced registry (M) within one year of hire, if working in that specialty area
Site specific advanced registry details as follows:
◦ Computerized Tomography (CT)
▪ New Ulm required certification within two years
Must meet at least ONE of the requirements below within 60-days of hire:
◦ Current BLS certification from the American Heart Association
◦ Current BLS certification from the American Red Cross
◦ Allina in-house BLS training

Physical Demands
Medium Work*:
Lifting weight Up to 32 lbs. occasionally (*Allina Safe Patient Moving Policy), Up to 25 lbs. frequently