Inpatient Pharmacy Technician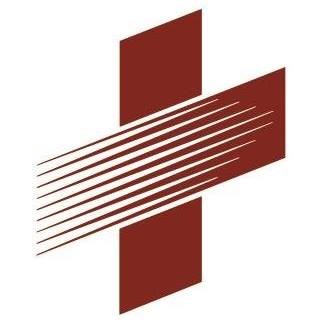 St. Francis Regional Medical Center
Shakopee, MN, USA
Posted on Saturday, October 28, 2023
Number of Job Openings Available:
1
Date Posted:
October 27, 2023
Department:
46007800 Pharmacy
Shift:
Day/Evening (United States of America)
Shift Length:
8 hour shift
Hours Per Week:
40
Union Contract:
SEIU-4-St Francis Service and Maintenance
Weekend Rotation:
Every 3rd
Job Summary:
Provides basic drug distribution and drug preparation services. Checks pharmaceutical stock to determine inventory level; preparing labels; calculating quantities; assembling intravenous solutions, including chemotherapy and other pharmaceutical therapies. Provides backup for the Pharmacy Buyer. The technician functions under the supervision of the pharmacist.
Key Position Details:
Job Description:
Principle Responsibilities
Technician will routinely complete two of the following responsibilities:

Prepare sterile parenteral products using barcode assisted technology while adhering to USP 797 and 800 requirements.
Prepares chemotherapy using barcode assisted technology while adhering to USP 800 requirements.
Controlled substance audit technician (less than 50% of time).
Supports OR satellite pharmacist with drug dispensing and IV preparation for surgery patients.
ADC assignment of medications.
Pharmacy buyer backup.

Manage and support automated drug distribution.

Medication picking, delivery, and restocking to automated dispensing cabinets (ADC).
Troubleshoots malfunctioning equipment.
Delivers and restocks controlled substances.
Assists with returns, waste, and reporting/resolution of discrepancies.

Prepares medications.

Prepares and select medications for distribution.
Prepares oral extemporaneous products.
Performs bulk compounding.

Complete and document quality assurance activities.

Monitors expiration dating.
Performs cleaning.
Reports discrepancies or inaccuracies to pharmacist or supervisor.

Repackages and labels bulk medications or splits tablets into unit dose packaging.

Creates labels using standard format.
Fills and labels prepacking medications.
Assigns expiration dates and maintains records.

Other duties as assigned.

Job Requirements
Must be 18 years of age with education and/or experience needed to meet required functional competencies as listed on the job description, and High school diploma or GED preferred
Vocational or Technical Training from an American Society of Health-System Pharmacists (ASHP) accredited pharmacy technician training program preferred
0 to 2 years of healthcare experience preferred
0 to 2 years of experience as a Pharmacy Technician required
Registered Pharmacy Technician - MN Board of Pharmacy required upon hire
Certified Pharmacy Technician - Pharmacy Technician Certification Board required within 180 Days or
Pharmacy Intern required

Physical Demands
Light Work:
Lifting weight Up to 20 lbs. occasionally, Up to 10 lbs. frequently