Medical Laboratory Technician (MLT)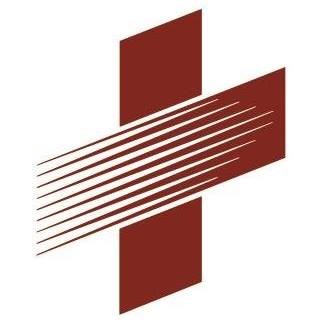 St. Francis Regional Medical Center
Shakopee, MN, USA
Posted on Thursday, October 19, 2023
Number of Job Openings Available:
1
Date Posted:
October 06, 2023
Department:
72466301 St Francis Lab
Shift:
Day/Night (United States of America)
Shift Length:
Hours Per Week:
32
Union Contract:
SEIU-8-St Francis Technical
Weekend Rotation:
Every Other
Job Summary:
Key Position Details:
Position is a combination of day and night shifts
Every other weekend rotation
Schedule is primarily days, rotating on nights 2 weekends out of 6, and support vacation coverage on night shift.
**Night shift performance maintenance and quality control on all instrumentation.
Job Description:
Performs routine and complex laboratory procedures.

Performs waived, moderate and highly complex analytical tests.
Evaluates results for accuracy and resolves test problems.
Recognizes, communicates, and documents results that require action.
Follows all federal regulations including CAP, OSHA, COLA, CLIA, and HIPAA.
Performs and documents required & advanced instrument maintenance, and quality control; takes appropriate remedial action.

Customer service and patient order management.

Greets patients, performs check-in process, and responds to patients needs.
Evaluates patient orders for completeness and follows up as needed.
Manages patient orders to ensure adherence to regulatory and billing requirements.
Performs scheduling, ordering, and releasing patient's orders in the electronic medical record.

Collection and processing of specimens.

Reviews orders and verifies patient identification.
Instructs customers on collection, procedures and protocols.
Identifies and uses appropriate collection method to obtain samples for testing (venipuncture or capillary puncture).
Collects samples and labels specimens.
Evaluates acceptability of specimens.
Performs processing of specimens.

Administrative duties.

Participates in departmental or system wide meetings, projects, or committees as required.
Performs various clerical duties.

Education, Regulatory, and Safety.

Participates in the training of employees and students.
Performs proficiency testing as assigned.

CLIA Defined Responsibilities:

§ 493.1425 Standard; Testing personnel responsibilities. Moderate complexity.
§ 493.1495 Standard; Testing personnel responsibilities.

Other duties as assigned.
Required Qualifications
Associate's or Vocational degree in a related laboratory field including clinical rotations or equivalent routes

Preferred Qualifications
Laboratory or Medical Laboratory experience

Licenses/Certifications
ASCP or AMT laboratory certification preferred. If not currently certified, must obtain certification within 180 days of hire
Physical Demands
Light Work:
Lifting weight Up to 20 lbs. occasionally, Up to 10 lbs. frequently