Patient Care Technician - Family Birth Place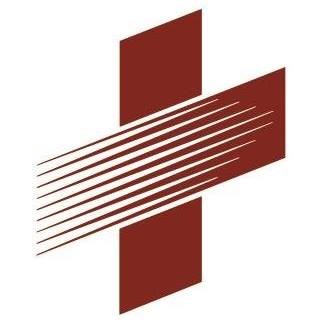 St. Francis Regional Medical Center
Shakopee, MN, USA
Posted on Thursday, October 19, 2023
Number of Job Openings Available:
0
Date Posted:
September 13, 2023
Department:
46004400 Obstetrics
Shift:
Day/Night (United States of America)
Shift Length:
12 hour shift
Hours Per Week:
30
Union Contract:
SEIU-4-St Francis Service and Maintenance
Weekend Rotation:
Every 3rd
Job Summary:
Under direct supervision of a Registered Nurse or Physician, the Patient Care Technician provides basic direct and indirect patient care. This includes taking and documenting vital signs, answering call lights, assisting patients with activities such as daily living and transfers and other clerical duties.
Key Position Details:
0.75 FTE, 12 hour shifts, rotating days and nights, every third weekend.
Job Description:
Principle Responsibilities
Observes, collects and documents health status data as assigned.

Completes measurements according to critical elements of policy/procedures, which may include: temperatures, radial pulses, blood pressures, respirations, weights, intake and output.
Reports immediately to the RN observations/health status data that are not within normal limits for the patient or are significantly changed.
Assist patients with activities of daily living (ADL) which could include toileting, bathing, dressing, eating ect. with direction from the Registered Nurse.
Documents according to documentation guidelines.

Performs personal care/interventions as assigned.

Assist patients, family members and visitors with way finding on the unit and throughout the facility.
Completes interventions according to identified critical elements of each procedure.
Answers patient call lights promptly for both assigned and other patients.
Assists patient with grooming and hygiene needs, maintains skin integrity, personal comfort and population specific needs of the patient.
Completes admission/discharge/transfer functions per system workflow.
May assist with patient transfer or movement.

Performs clerical duties and assists with patient registration.

Performs accurate and timely processing of physician orders.
Thoroughly document relevant patient information (or care) to assure accurate billing.
Transport medication from the tube system on the unit to secure location in accordance with facility standards.
Clarifies, communicates, prioritizes, and transcribes written orders per Electronic Medical Record system workflow.
May order, validate and store supplies and patient education materials.
May need to print Release of Information (ROI) packet for discharge to nursing home or other facilities.
Review and explain authorization forms with patient and obtain signatures if applicable.
Direct patients to point of care.
Schedules procedures/appointments as needed.
May need to room patients.

Contributes to an environment that is safe for patients, visitors and employees.

Protects patient, self and others from injury during transfers, lifts and transports by using proper equipment and body mechanics.
Reports environmental risks or equipment malfunctions to supervisor.
Uses equipment following policies, procedures and manufacturer directions or standards.
Participates in quality improvement activities to evaluate and improve patient care.
May handle hazardous waste (identifies, segregates, and disposes of hazardous waste; ensures container integrity; knows emergency response procedures to spills, fires, and evacuation procedures).

Other Duties may be applicable per unit needs

May need to help with facilitating the monitoring of telemetry.
May assist with, specimen collection, casting, splint application, decontamination, restraint application, pelvic exams, spinal immobilization, two person urinary catheter insertion.
May need to assist with code teams and respond to codes hospital wide.
Maintain proper infection control standards.
May need to assist with the cleaning of designated items, equipment and rooms in the department which may also include instrument handling, set up of sterile delivery tray.
May need to assist with submitting birth information to MN Department of Health.
Follows downtime drill procedures.

Other duties as assigned.

Job Requirements
Must be 18 years of age with education and/or experience needed to meet required functional competencies as listed on the job description, and High school diploma or GED preferred
Associate's or Vocational degree one to two years post secondary education in a health related field preferred
Health Unit Coordinator Certification preferred
Must meet one of the following requirements:
◦ One year of nursing assistant experience OR
◦ Completion of one semester of clinical rotations with an accredited nursing program OR
◦ Emergency Medical Tech (EMT) Licensed with the Emergency Medical Services in MN or
◦ Internal training program or equivalent
Current certification in an American Heart Association BLS class, American Red Cross BLS class, or healthcare site BLS class, is required upon hire or approval by the Vice President/CNO to be enrolled in the first available course
Physical Demands
​Medium Work*: Lifting weight Up to 32 lbs. occasionally (*Allina Safe Patient Moving Policy), Up to 25 lbs. frequently